As Operations Director of the Marine Alliance for Science and Technology for Scotland (MASTS), Dr James is responsible, together with the MASTS Directorate, for the day to day delivery of a Scottish Funding Council Research Pool with an initial investment of £75m involving the majority of Scotland's marine science capacity. Dr James, is also a 'Programme Champion' on the £12m Sustainable Management of UK Marine Resources (SMMR) programme. through the MASTS Directorate, can provide links to the MASTS research network which engages ~700 researchers active in all areas of marine science. He is Vice Chair of the European Marine Board, a Non-Executive member of the UK Marine Science Co-ordination Committee and a member of the Scottish Marine Strategy Forum. His own research interests include fisheries, aquaculture, marine renewables and biogenic reefs.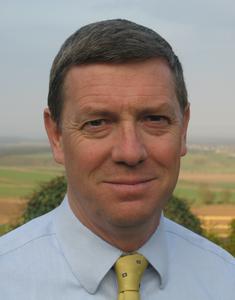 Tania Mendo is a Lecturer, based at the Department of Geography and Sustainable Development. She has worked in fisheries-related science focusing mainly on marine invertebrates for more than 10 years. Her work has focused on the integration of biology and ecology into fisheries management strategies. She has worked on applied science projects for the scallop, lobster and crab fishing industries. Her latest research has focused on developing and refining methods to gather spatio-temporal information of fishing activities, catch and bycatch in small-scale fisheries operating in the North Sea and South America. This information will be used to inform local, regional and national fisheries management as well as marine planning and related policy commitments.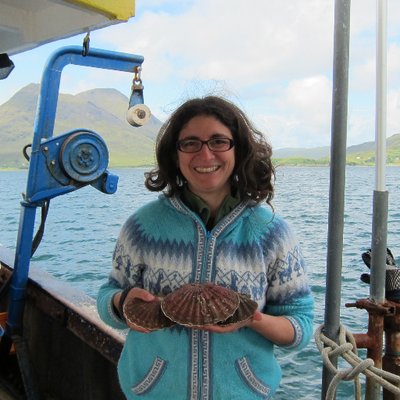 Prof Paterson is the Executive Director of the Marine Alliance for Science and Technology for Scotland (MASTS) and also Chairs the General Assembly of the European Marine Biological Resource Centre (EMBRC) and the Shetland Oil Terminal Environmental Advisory Group (SOTEAG). Prof. Paterson, is also a 'Programme Champion' on the £12m Sustainable Management of UK Marine Resources (SMMR) programme. His research interests lie in biodiversity and ecosystem function, focussing on coastal ecosystems and their resilience to multiple stressors and climate change. He is also interested in the interactions between physical forcing and ecological response (ecosystem engineering and niche construction), particularly the mediation of sediment transport by biota (including biofilms, microphytobenthos, macrofauna, seagrasses and saltmarsh plants). The Sediment Ecology Research Group (SERG) at St Andrews has developed a global reputation in this area of work. Through this research and working with SOTEAG, Prof Paterson has become interested in the ecology of decommission in the North Sea and is a member of the Society of Underwater Technology Decommissioning Group. He has led many large EU and NERC programmes and has a strong track record of Ph.D. supervision and is the PI for the NERC SUPER DTP programme.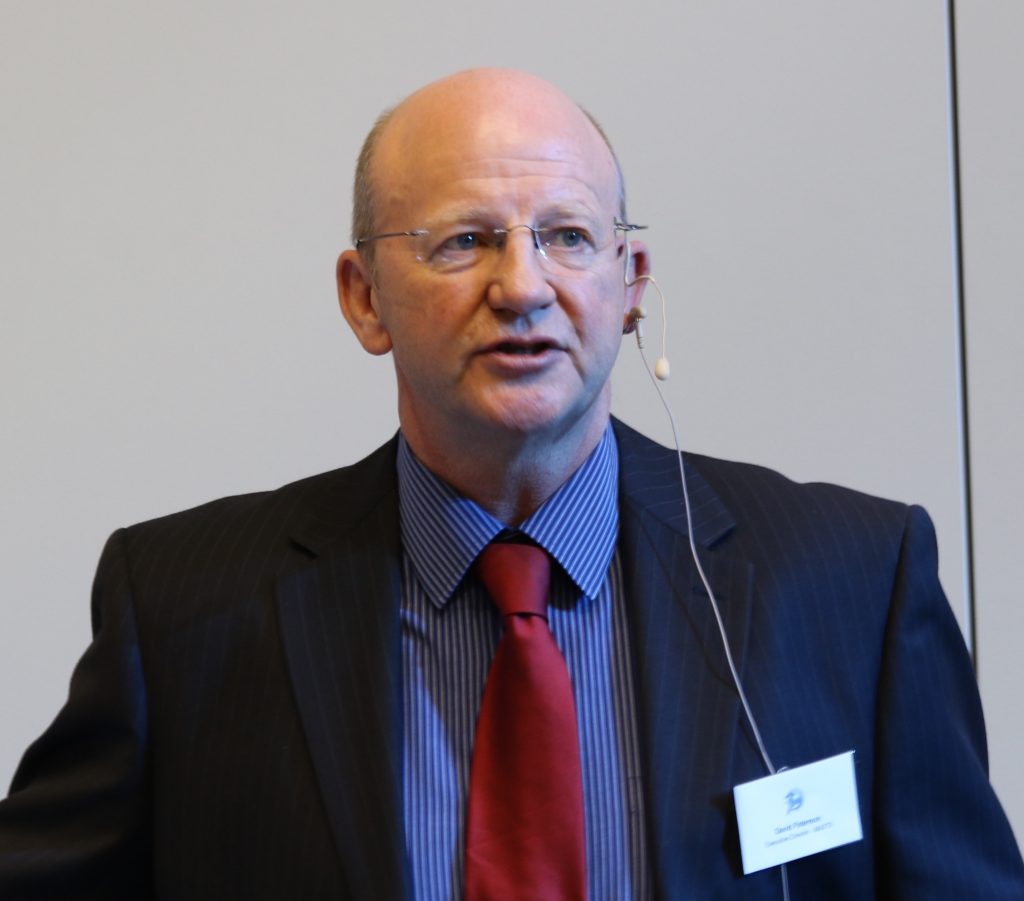 Dr Tim Stojanovic is a Lecturer in Sustainable Development and Geography. Trained as a social scientist, his core research interest is in the sustainability and governance of oceans and coasts. Over 25 years has investigated the effectiveness of approaches such as coastal partnerships and marine spatial planning; worked with key marine sectors such as Conservation, Ports and Shipping, Tourism and Recreation; and collaborated with teams of natural scientists and professional practitioners to deliver interdisciplinary assessments on the state of the marine environment including social aspects.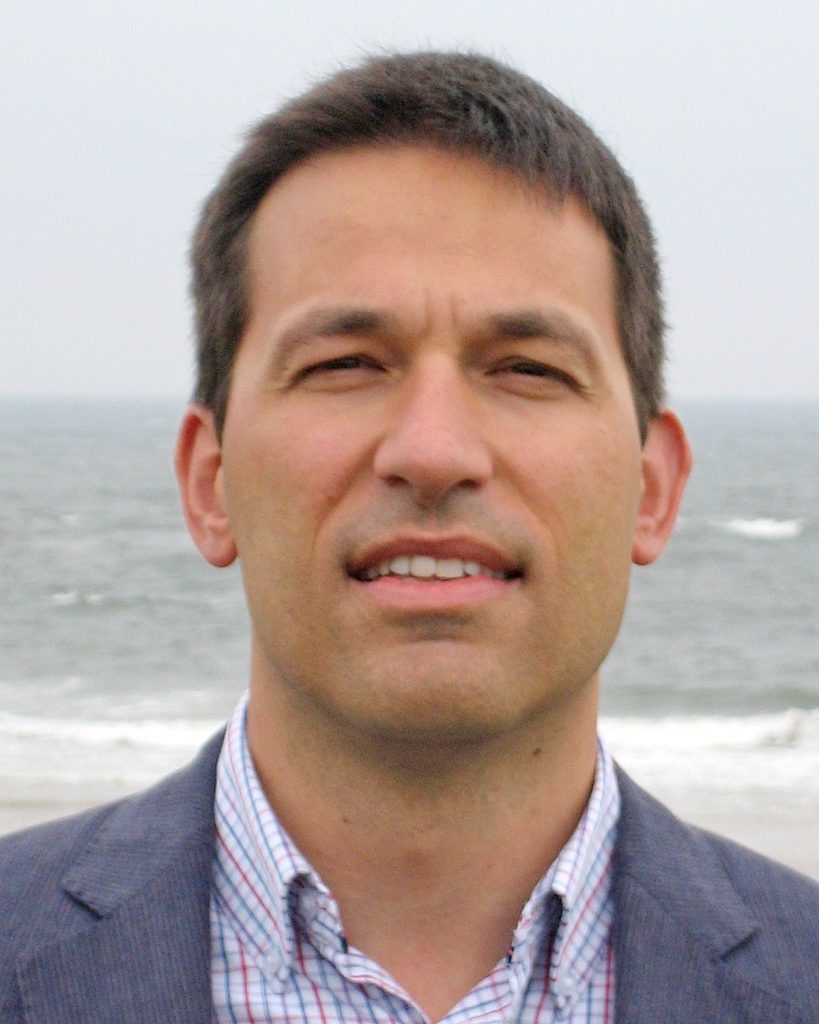 Kasim is a Lecturer in Computer Science at the University of St Andrews. His experience in computer vision spans 20 years. He currently teaches machine learning and engages in research in visual scene understanding and applied computer vision. He has been involved in a number of projects which apply automated image analysis to problems in marine biology and conservation, including re-identification of skate and charr fish from photos, automatic ageing and sexing of lobsters from photographs, automated counting of seals in aerial images, analysis of salmon scales, and detection and classification of skin lesions in dolphin photos.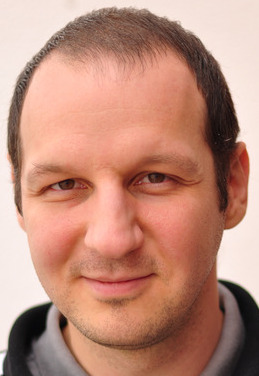 Karen Spencer is a Reader in Behavioural Endocrinology based within the School of Psychology and Neuroscience. Her work is varied, encompassing several projects on avian health, behaviour and cognition. She heads the Mechanisms of Behaviour group and current relevant projects include the role of anthropogenic feeding sites in mediating chick health and development in gulls; reproductive costs of exposure to environmental contaminants and understanding how foraging strategies shape environmental contaminant exposure in several seabird species. Each project involves an interdisciplinary team focussing on behaviour, physiology and ecology. These projects involve coastal field sites in the UK and Europe and collaborations with both the British Trust for Ornithology and Scottish Natural Heritage.
Dr Bates is an applied geophysicist who began his career in the US contracting to the applied geoscience industry. Since returning to the UK and joining the University of St Andrews his focus has been on applying geoscientific techniques to a range of applied research areas in particular with relevance to climate change studies and the reconstruction of past environments and landscapes. Dr Bates has pioneered the integrated use of geophysical methods in archaeology in particular in shallow lakes and marine settings. Recent multidisciplinary studies have focused on large area landscaped reconstructions, for example of Doggerland with field sites from the southern coast of the UK to the far northern isles, along the East Coast of Africa and in the polar North.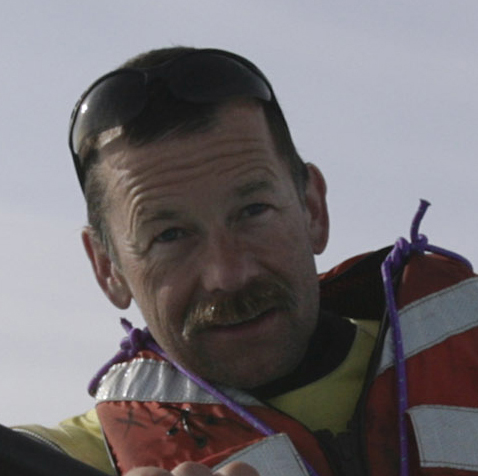 Fergus Neville is a Lecturer in Organisational Studies in the School of Management at the University of St Andrews. His research is broadly focussed on the social psychology of group processes and their pro-social and anti-social consequences. Dr Neville's research covers a range of phenomena which are central to understandings of groups and organisations, including leadership and influence, normative processes, social support, toxic behaviour in groups and behaviour change.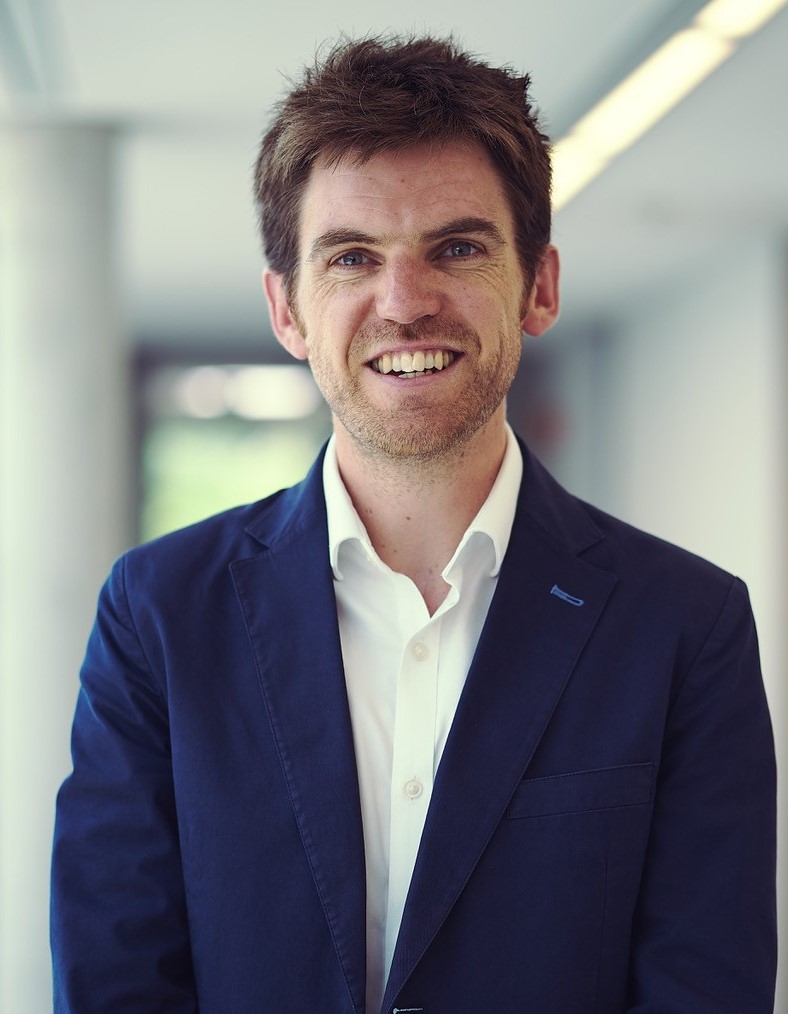 Simon is a senior lecturer, based in the Scottish Oceans Institute. He works primarily on interactions between fisheries and aquaculture on the one hand and the environment and marine wildlife on the other, and has been responsible for running a fishery monitoring programme within the UK since 1997, quantifying protected species bycatch in UK fisheries. His work involves developing and implementing practical means of monitoring interactions between fisheries, aquaculture and wildlife, identifying concerns and developing solutions that meet conservation policy objectives while maintaining economically and socially important activities such as fishing. His interests span technical aspects of monitoring using video and acoustic systems, animal ecology, optimising sampling schemes and developing and testing practical mitigation tools while incorporating fishing industry knowledge and experience in doing so.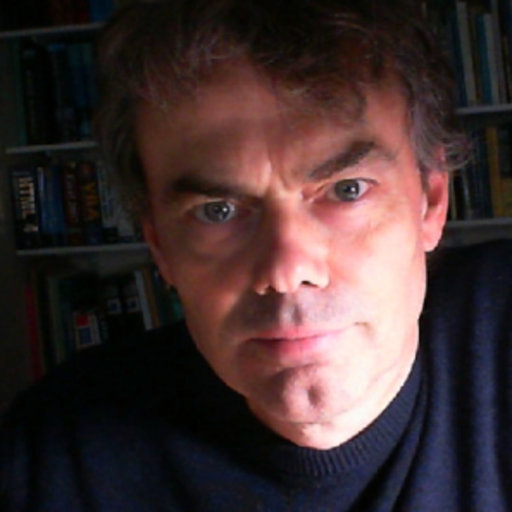 Sophie's interests are in the processes that drive changes in animal populations, especially in marine ecosystems. Foraging success and trophic interactions have important consequences for populations of 'top' marine predators e.g. seabirds and marine mammals, for their prey, and for fisheries. I also work on the implications of bycatch for predators, and the consequences of limiting bycatch for fisheries. Methods used and under development include: modelling the spatial distributions of predators and prey; the analysis of mark-recapture data; modelling trophic interactions; Bayesian methods including state-space (or hidden process) models.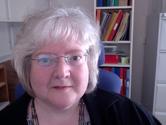 Janneke is a Research Fellow at the Sea Mammal Research Unit, University of St Andrews. Her main research activities relate to questions on how species abundance and distribution are influenced by predator-prey dynamics and the quantitative methods involved. Additionally, her work involves a high degree of data visualisation and spatio-temporal and Bayesian modelling. More applied research projects that she has been involved in focused on by-catch risk and environmental drivers affecting small-scale fisheries.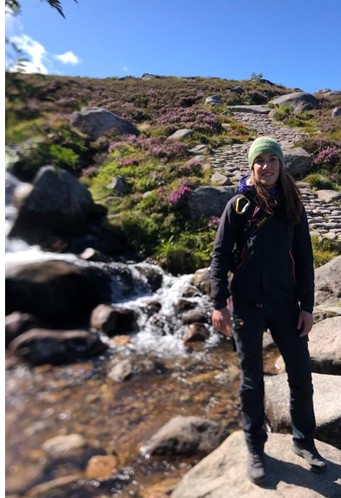 As the Public Engagement Coordinator for the Marine Alliance for Science and Technology for Scotland (MASTS), Hannah assists MASTS in promoting Ocean Literacy in Scotland and disseminate the research of it's 17 partner organisations both the public and policy through innovative methods. Hannah runs MASTS social media and external communications streams ensuring the MASTS community is up-to-date and creating a two-way interaction between researchers and the audiences of MASTS. Hannah's previous roles have been Project Manager for the £1.51m Scottish Inshore Fisheries Integrated Data System (SIFIDS) Project and MEFS+ Project, and researcher for the fishPi2 project. Her interests surround inshore fisheries management and sustainability. She is also the CRMG co-ordinator. Twitter link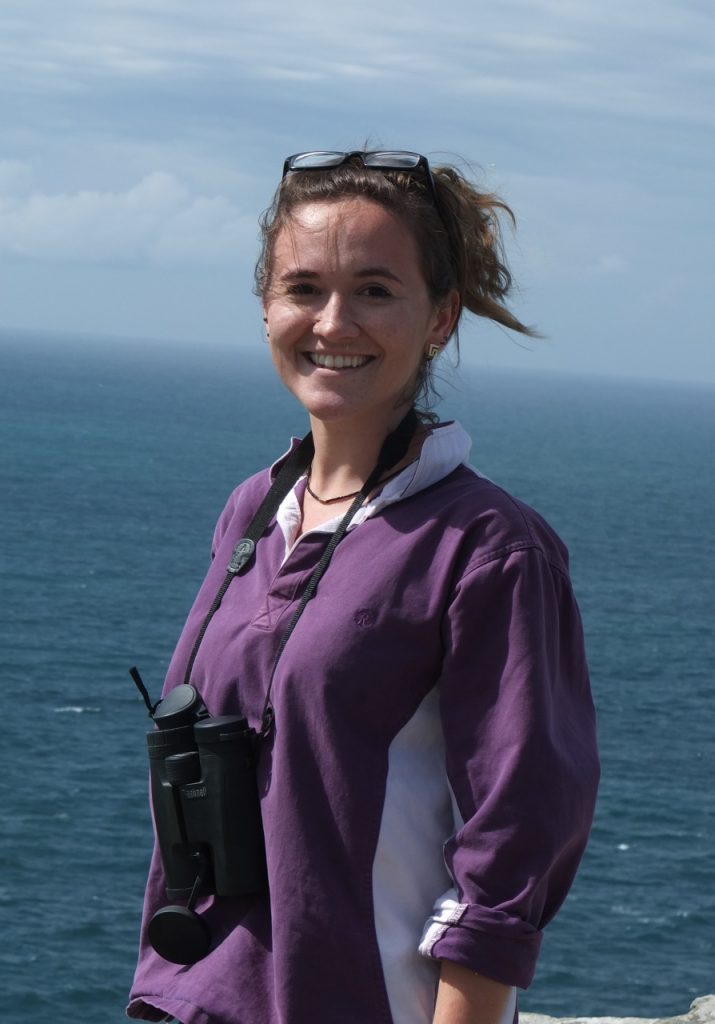 CRMG Associate Members
Dr James Thorburn – James is an Associate Profession at Edinburgh Napier University and his core focus has been researching elasmobranchs in Scottish waters for the last 10 years, 3 of which were spent with the University of St Andrews. His main research interests are using various tagging technologies to investigate the spatial ecology of these animals. His work aims to better understand the movements of elasmobranchs in relation to their environment and how management measures, especially Marine Protected Areas, can be used towards their conservation. Twitter link.
Dr Niki Khan – Nicola (Niki) Khan is a lecturer at Nottingham Trent University, and a Visiting Scholar at the University of St Andrews. Her research can be broadly categorised into overlapping areas: 1. how environmental change affects animal physiology and behaviour, particularly in relation to stress and reproduction; 2. how the maternal environment influences offspring phenotype and development, 3. how we can use this information to improve animal welfare and population sustainability. She is currently working with CRMG and the SOI to investigate the impact of stress on lobster physiology and reproductive success on the east coast of Scotland. Check out her personal website here
Dr Anna Mujal-Colilles – Dr. Anna Mujal-Colilles is a Lecturer at the Barcelona School of Nautical Studies (UPC-BarcelonaTECH) and a Serra Húnter Fellow. Her research career covers areas from environmental fluid mechanics to coastal morphodynamics and vessel interactions with surrounding areas during trip phases. She has been a visitor researcher at the University of Saint Andrews from 2021 to 2023, working on geo-spatial analysis of Small Scale Fisheries. She is currently teaching Ship Dynamics at the MSc Degree of Naval Architecture and Oceanic Engineering and Fluid Mechanics at the Batchelor degree of Naval Architecture. She aims to use geo-spatial analysis of vessels to improve marine and maritime planning.
PhD Students