James recently visited the University of Nord in northern Norway to give a guest lecture about his tagging work and the use of Marine Protected Areas in elasmobranch conservation. Nord is one of the universities, along with Aberdeen, working on the genetics of the flapper skate (Drs. Cath Jones and Les Noble). The genetic and tagging work support each other, increasing our insight into the movements and interactions of skate within the Loch Sunart to the Sound of Jura MPA and so face to face time that such a visiting opportunity present are valuable.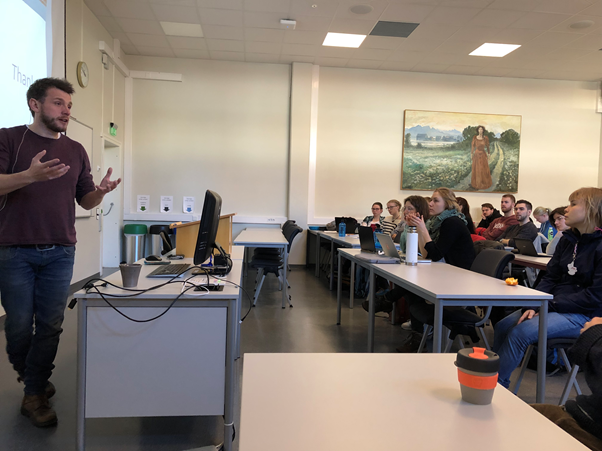 Nord University is a recently established university (2016) but has access to amazing facilities including a marine station on the coast from which the students can enjoy practical fieldwork onboard one of their research vessels. It is set amongst amazing mountain scenery, with stunning coastlines where sea eagles are abundant. One of the more impressive marine features in the area is the Saltstraumen, a small strait with one of the strongest tidal currents in the world. Not too dissimilar to our Loch Etive with the Falls of Lora, this is an impressive marine feature and not one to be underestimated!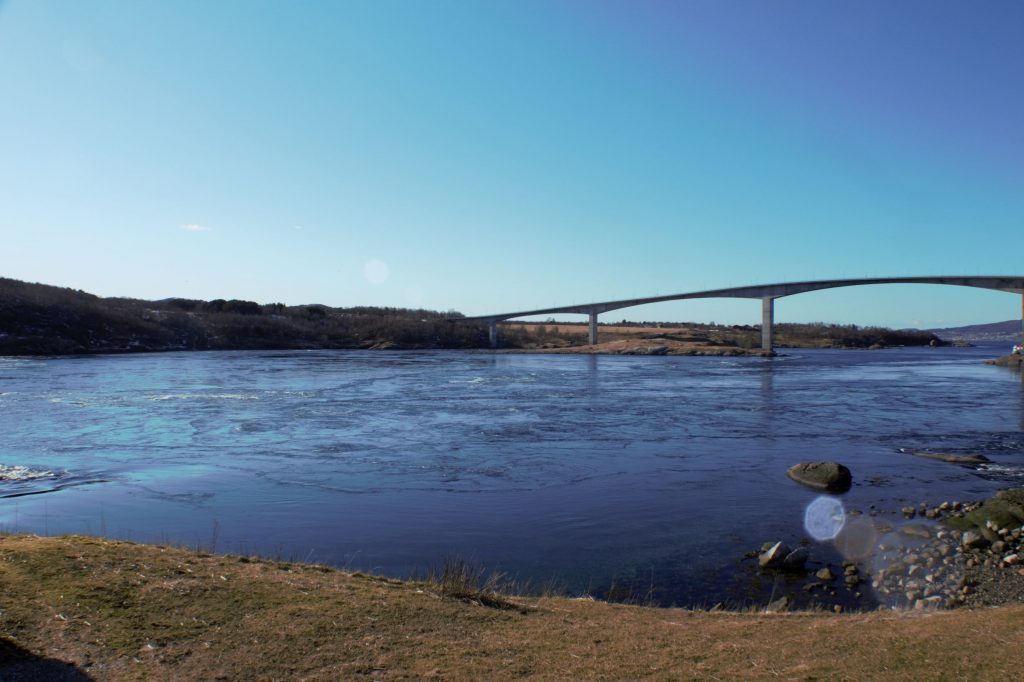 Delivering a seminar and a student lecture, James visited Les, his former PhD supervisor, for 4 days and was treated to some amazing aurora displays (leaving a very happy James, getting to tick off a long-held bucket list ambition) and fantastic Norwegian hospitality.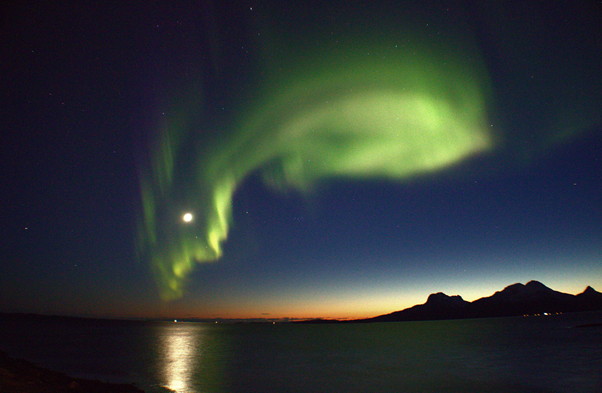 A big thank you to the University of Nord for hosting CRMG!